Inger Rice Lodge
Our overnight residential facility overlooking the Kimages Creek Wetland allows us to host top international ecologists, faculty and students conducting on-site research or multi-day fieldwork excursions.
Features
Inger Rice Lodge is a residential facility that can accommodate up to 22 overnight guests in bunk beds. The lodge has a living area, a full kitchen and a large screened porch and is designed as a day-use or residential venue for meetings, symposia and professional retreats. It is a short walk from the Research Facility and the Walter L. Rice Education Building.
Cost
Overnight users of the Inger Rice Lodge will be charged $15 per bed per night; linen service may be arranged for an additional cost.
Reservations
If you are interested in reserving the Inger Rice Lodge, please review our site use policy and then submit your request at the link below.
Image Gallery
Exterior/Main Entrance
A fire pit with seating is located within the courtyard, and a picnic area and tables are steps away.
Accommodations
Six climate-controlled rooms include three with in-suite bathrooms to accommodate up to 22 people.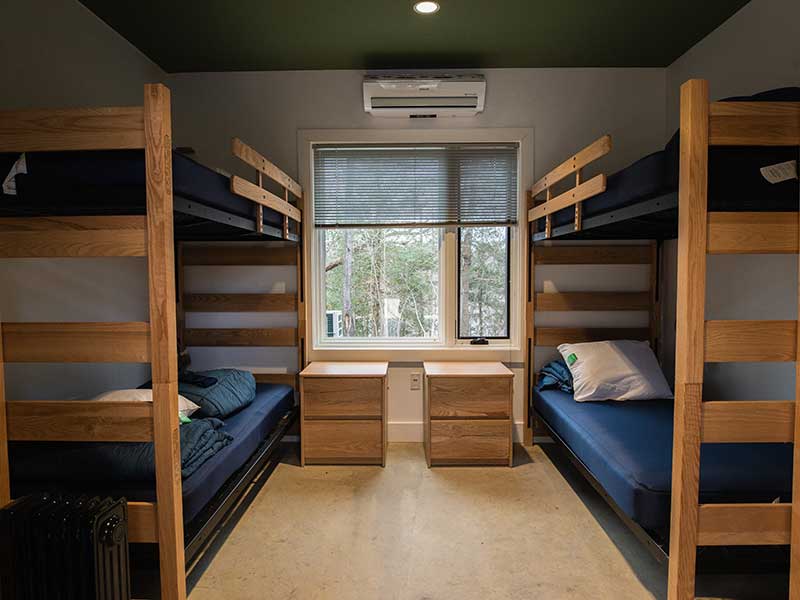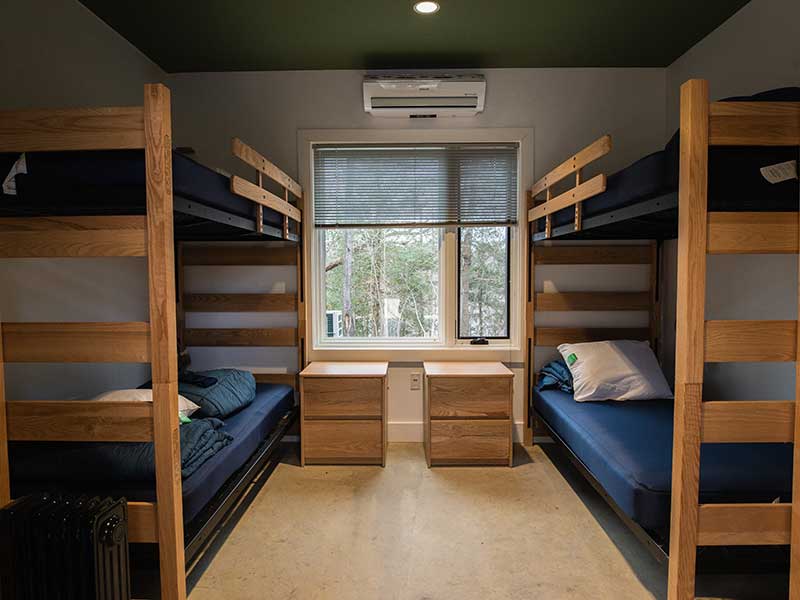 Common Area
The climate-controlled common area provides a space for collaboration, relaxation and community. The space includes a lounge and dining area.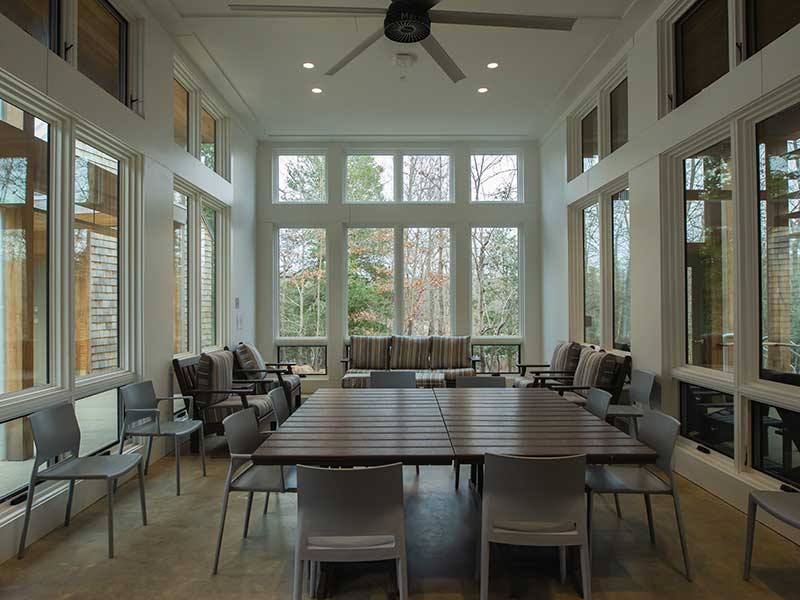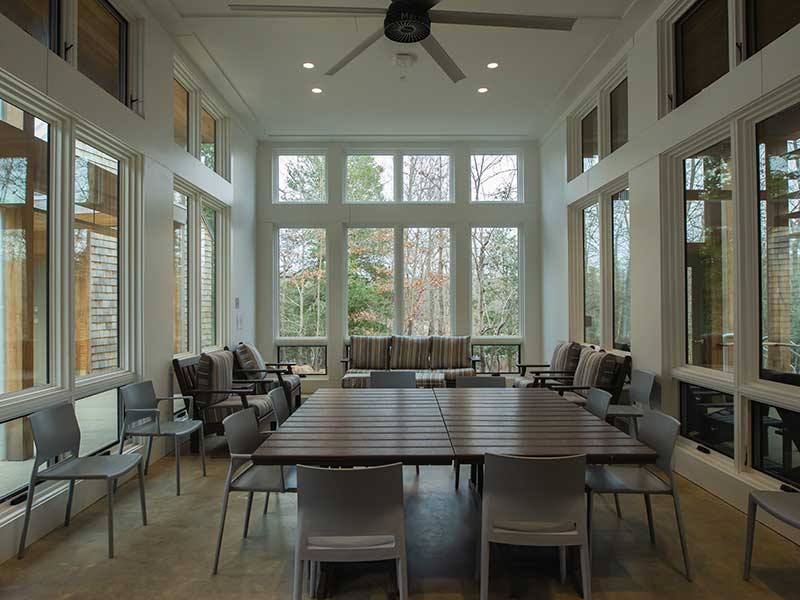 Screened Porch
Located adjacent to the common area, the porch provides a view of Kimages Creek.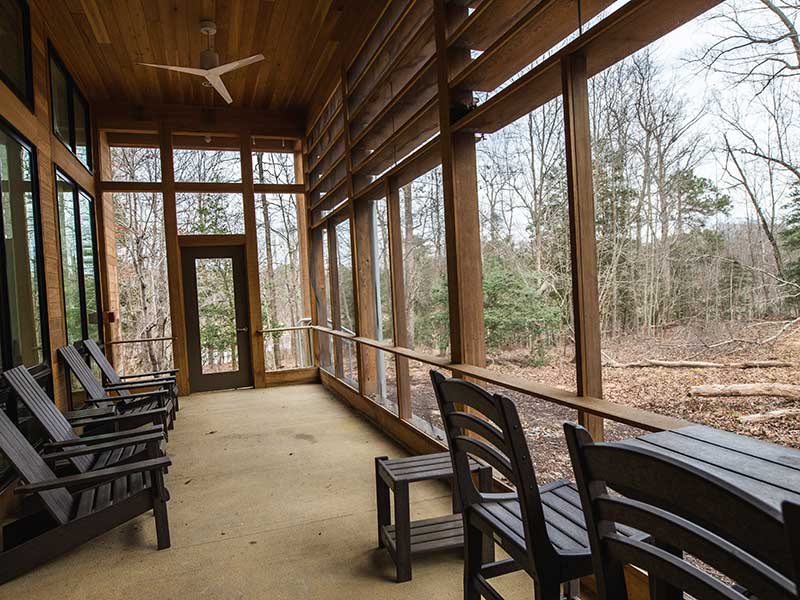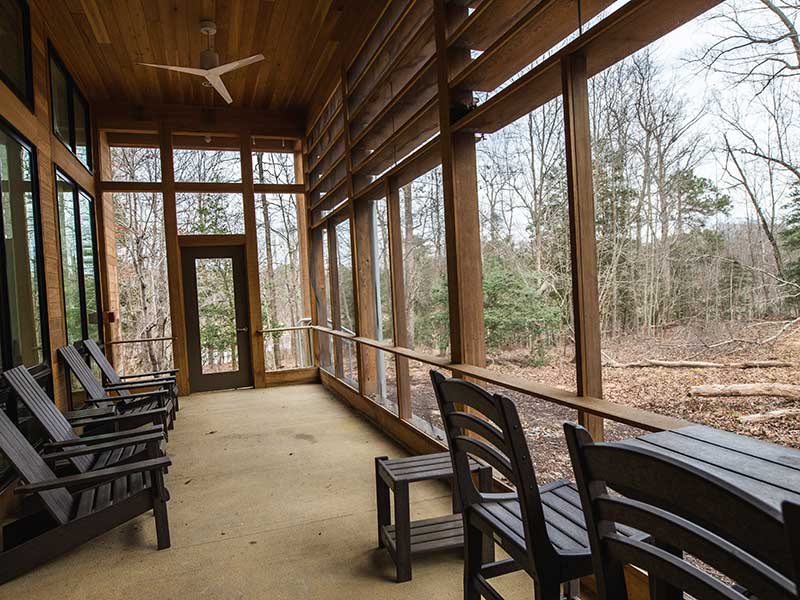 Kitchen
The kitchen is equipped with two stoves, two refrigerators, and a dishwasher, accommodating large groups or those who wish to enjoy long-term stays.