Facilities
The VCU Rice Rivers Center is a collaborative academic research station located on the Nation's Founding River, midway between Richmond and Williamsburg in Charles City County, Va.
Our 350 acre campus on the tidal James River maintains extensive facilities for environmental research, instruction, training and outreach. Read more about our ecological setting.
Three of our five facilities below—the Walter L. Rice Education Building, the Inger Rice Lodge and the Research Facility—are available for reservation. Visit our Reservations page for more details.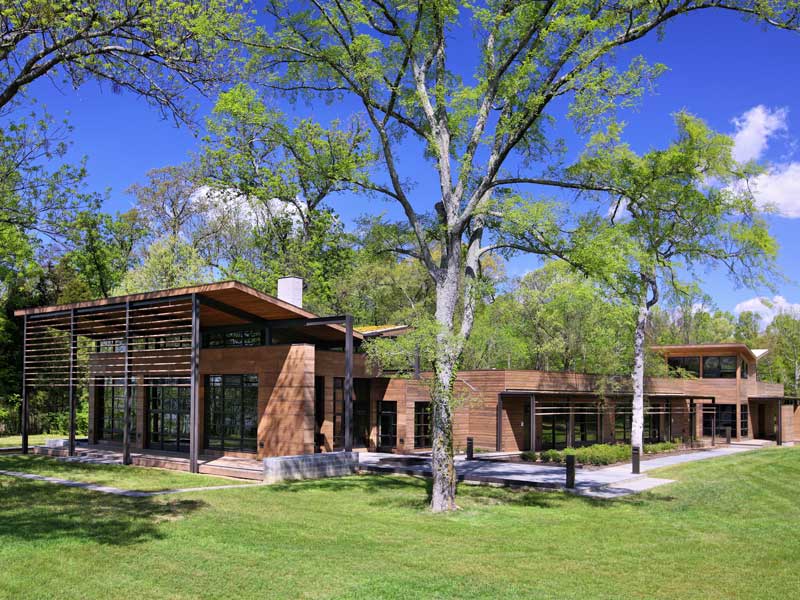 Situated on a bluff overlooking the James River, the LEED certified building houses lecture and laboratory classrooms, a conference room and administrative offices, as well as an outdoor classroom pavilion.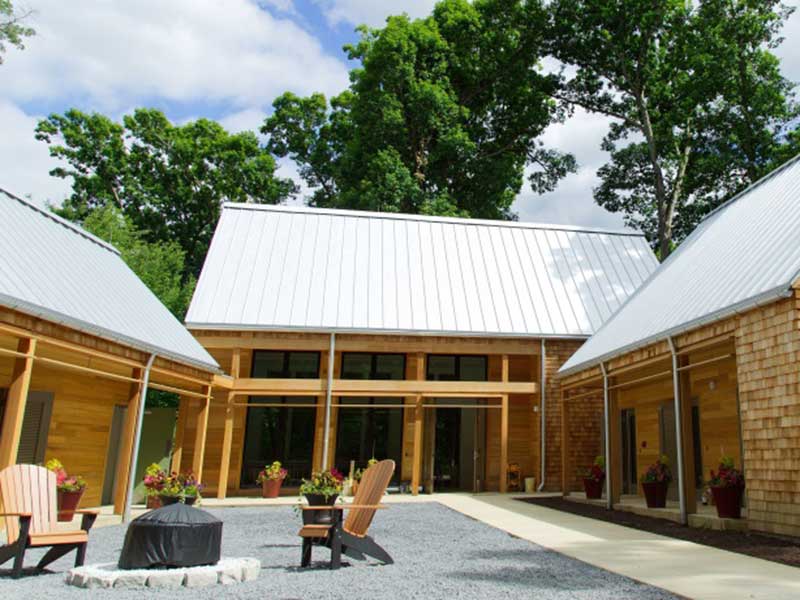 Our overnight lodge allows us to host top international ecologists conducting on-site research or multiday fieldwork excursions. The facility provides accommodations for up to 22 visiting researchers, students and other groups to stay at the center for days or weeks.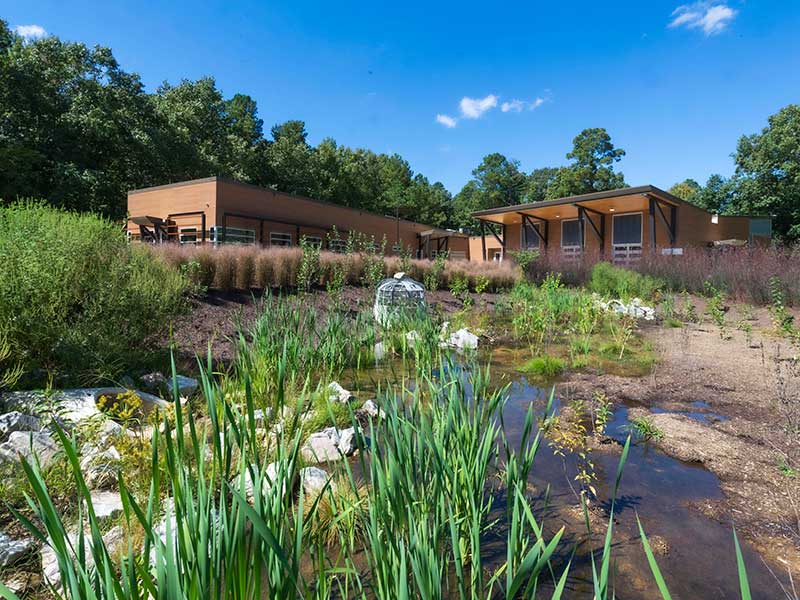 Completed in 2021, the center's Research Facility provides access to state-of-the-art wet labs, instrumentation, environmental chambers, offices and aquatic experimental mesocosms supplied with river water. Students and visiting scholars benefit from a geospatial training lab and several open, collaborative spaces.
To reserve this space, email the center at ricerivers@vcu.edu.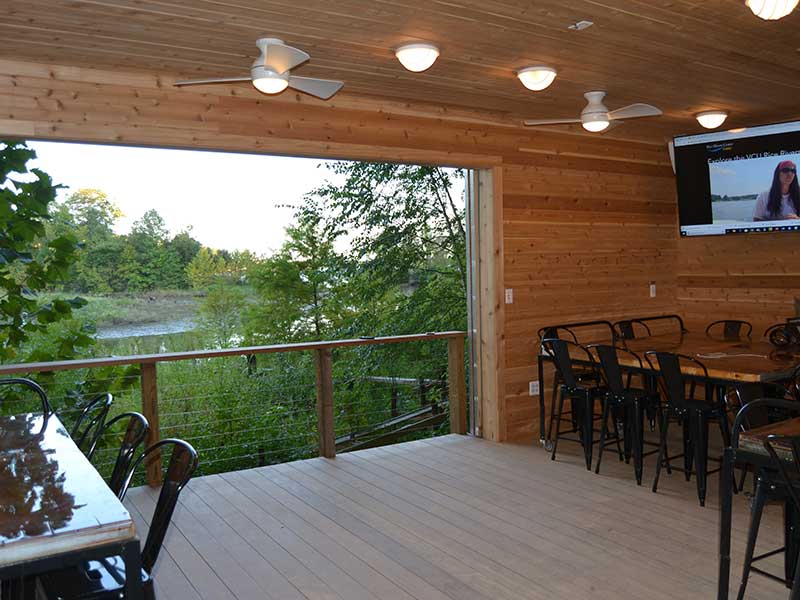 Kimages Creek Wetlands Pavilion
The Kimages Pavilion is a unique meeting and training venue perched on the edge of the center's 70-acre, tidal freshwater wetland. A floating dock provides canoe/kayak access to Kimages Creek.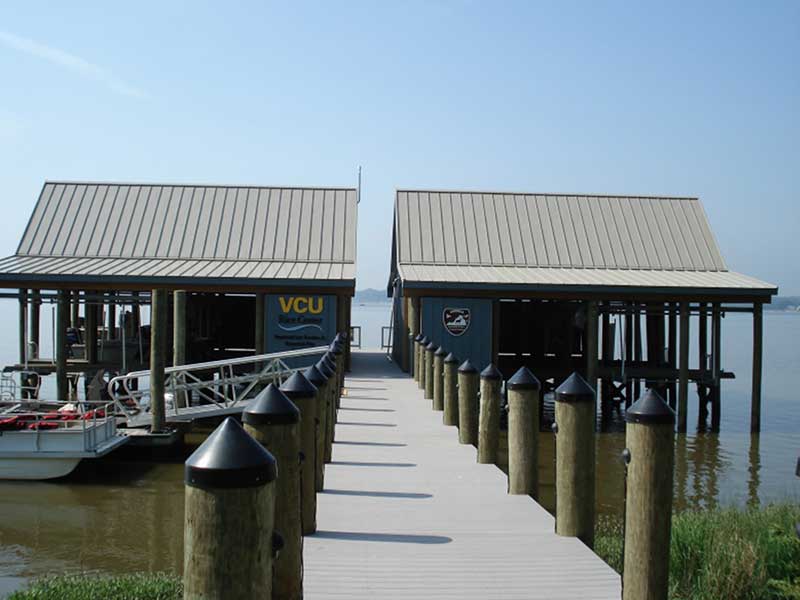 Boat House and Pier
Built over the tidal James River, the boat house hosts VCU's fleet of research vessels (16'-29') and serves as a platform for more than a dozen research instruments that generate real-time data on tidal dynamics, meteorological conditions and air/water quality.