VCU's River Campus
The VCU Rice Rivers Center, a part of VCU Life Sciences, supports scholarship and student instruction across diverse disciplines, including water resources, climate science, wildlife conservation and wetlands restoration.
Located midway between Richmond and Williamsburg, Virginia along the historic James River, our 360 acres of riparian marshes, tidal creeks and mature forests represent a unique outdoor laboratory for important applied research and innovative, experiential classes. The center's modern facilities offer offices, classrooms, laboratories and overnight lodging for students, faculty, visiting scholars and community groups. State-of-the-art technologies are deployed onsite to collect information on air and water quality, fish and avian migrations, changing sea levels and a host of other critical data sources. Our ongoing partnerships with state and federal natural resource and earth science agencies provide significant training opportunities for student scholars.
Science that matters to everyone
News
Nov. 16, 2023
Carbon, methane and other data collected by a "flux tower" is being made publicly available to researchers, teachers and policymakers.
Research and Restoration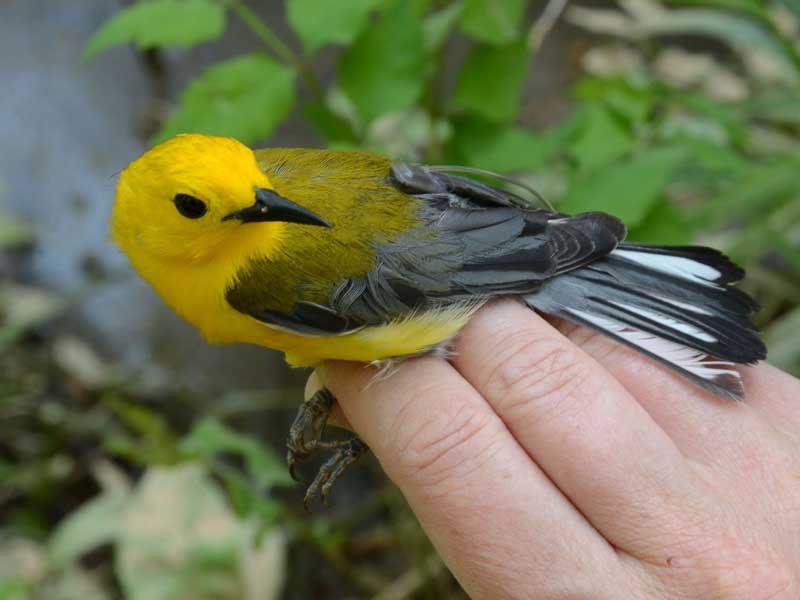 VCU researchers and partners study the breeding biology of the prothonotary warbler along the lower James River using the project and its data to explore population genetics, disease and migration ecology, the role of song and plumage in reproductive fitness, and the impact of climate change on diet and timing of breeding.