Walter L. Rice Education Building
The Walter L. Rice Education Building, situated on a bluff on historic Route 5 in Charles City County overlooking the James River, houses lecture and laboratory classrooms, a conference room and administrative offices, as well as an outdoor classroom pavilion.
The 4,900-square-foot education building was not only built at the highest level of green building standards, but is operated and maintained at the highest level of green building operations.
The award-winning building became the first LEED Platinum building in Virginia thanks to its array of features: geothermal heating and cooling, solar electrical power generation, sustainable building materials, a vegetated roof, advanced water recycling, rain gardens and landscaping with native species.
Uses
It is available as a river-front venue for departmental retreats, classes, academic meetings and other professional, agency or NGO events that are consistent with VCU's mission. We will consider requests from groups outside of the university community, but please do not submit requests for social or private events such as weddings, receptions and parties.
Hours
The center's conference room, including patios and grounds, is available for day use Monday through Friday, between the hours of 8:00 a.m. and 5:00 p.m. and, by special arrangement, during evening hours.
Cost
Beginning July 1, 2023 the rental cost for weekday uses of the conference facility is $400 per day; an additional fee for evening use may be assessed. Users will be invoiced after the event and payment may be made by journal voucher (VCU units), credit card or check.
Details
The conference room can accommodate up to 50 persons, supports AV presentations, and has Wi-Fi and Zoom capabilities. There is a small kitchenette with a refrigerator and freezer adjacent to the conference room. Typically, food is catered and delivered or brought on-site. We can provide the names of several providers that are familiar with the facility. In addition to the conference room, there are two adjacent wet labs (each with a 16-person capacity) that may be reserved.
Reservations
If you are interested in reserving the Education Building, please review our site use policy and then submit your request at the link below.
Image Gallery
Main Entrance
A circular driveway provides easy drop off/pick up, and an exterior, covered walkway leads to conference and classroom/lab spaces.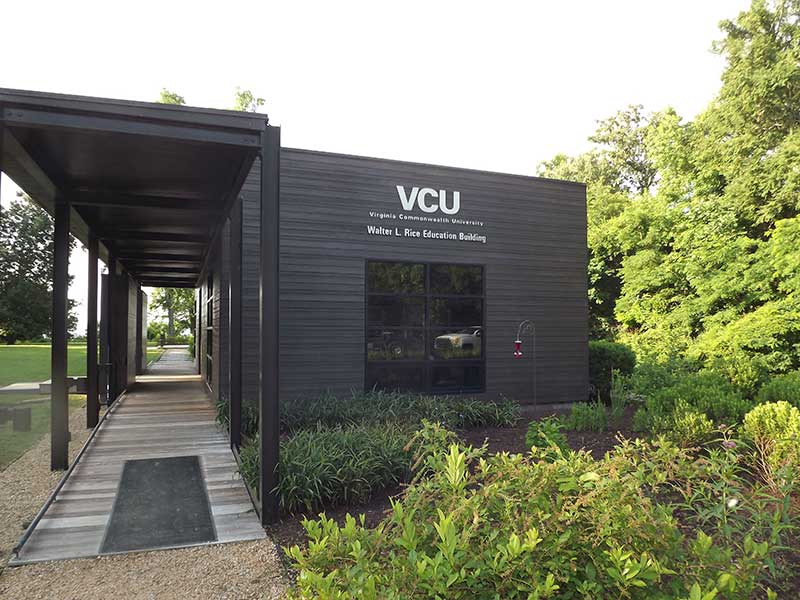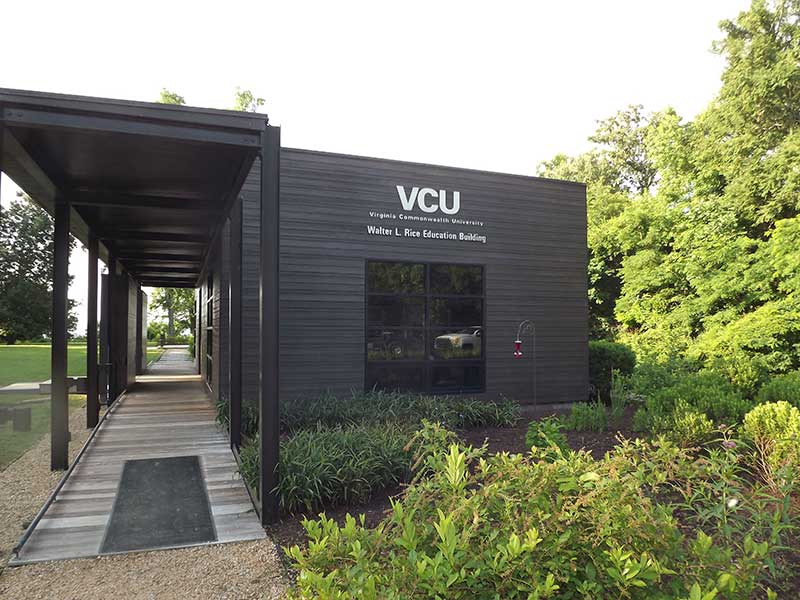 Conference Room
A climate-controlled conference room with views of the James River can accommodate up to 75 people. Food is brought on-site or catered and a small food preparation area is available adjacent.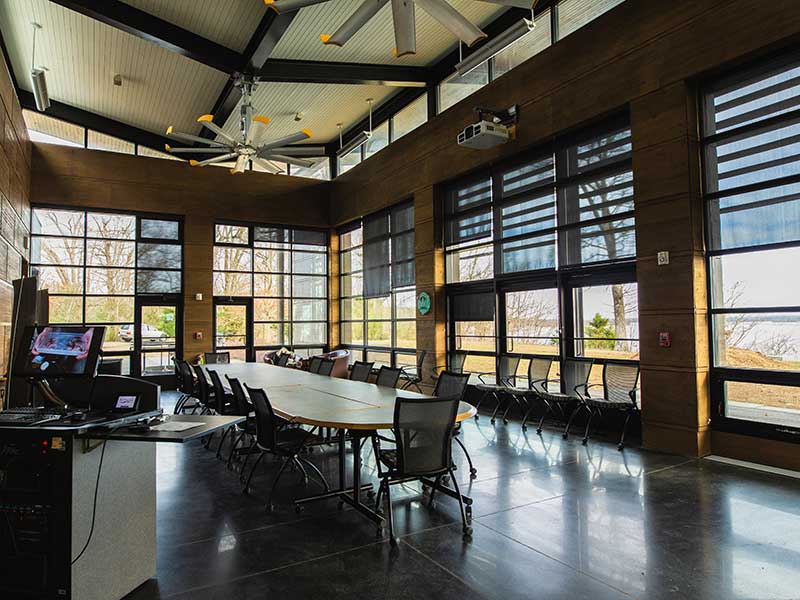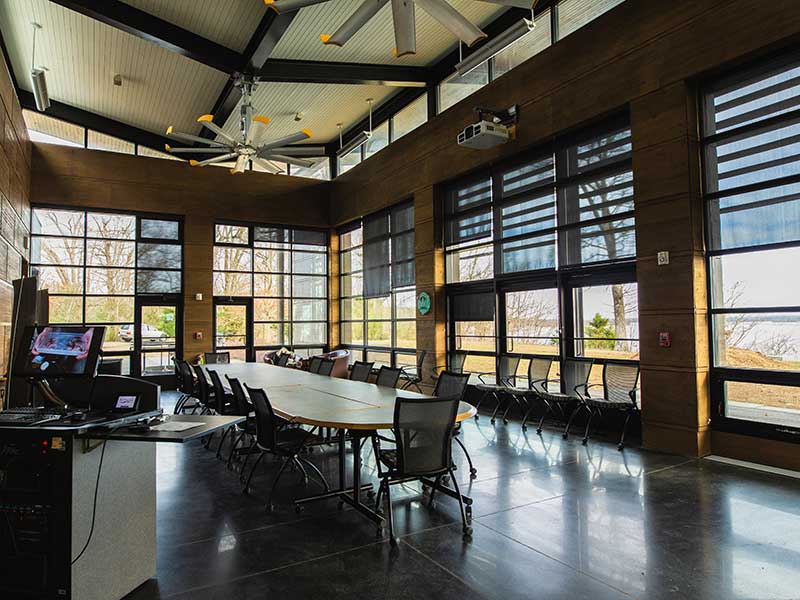 Conference Room Audio/Visual
The building is Wi-Fi enabled, and includes a podium PC; adapters/connectors for additional PC or Apple products; retractable video screen; wireless presentation and microphone system; remote conferencing capabilities and remote technical support 8 a.m. to 5 p.m. weekdays.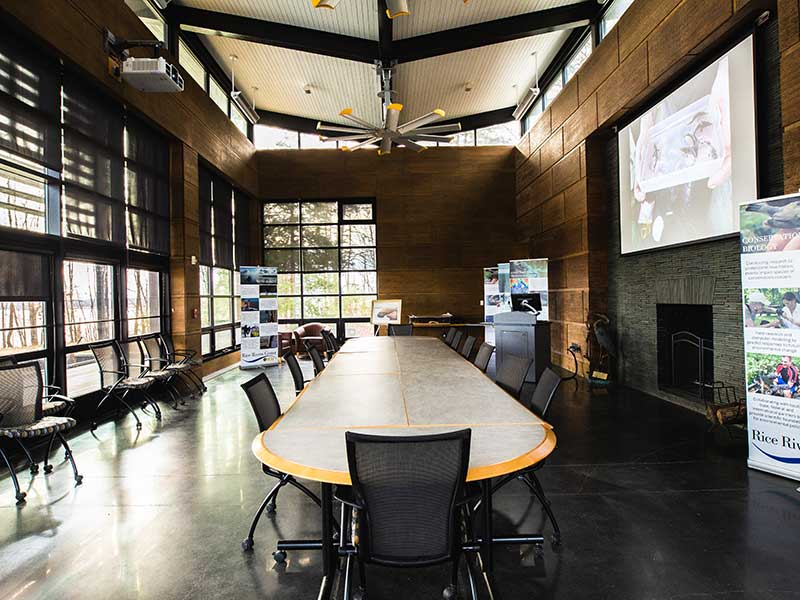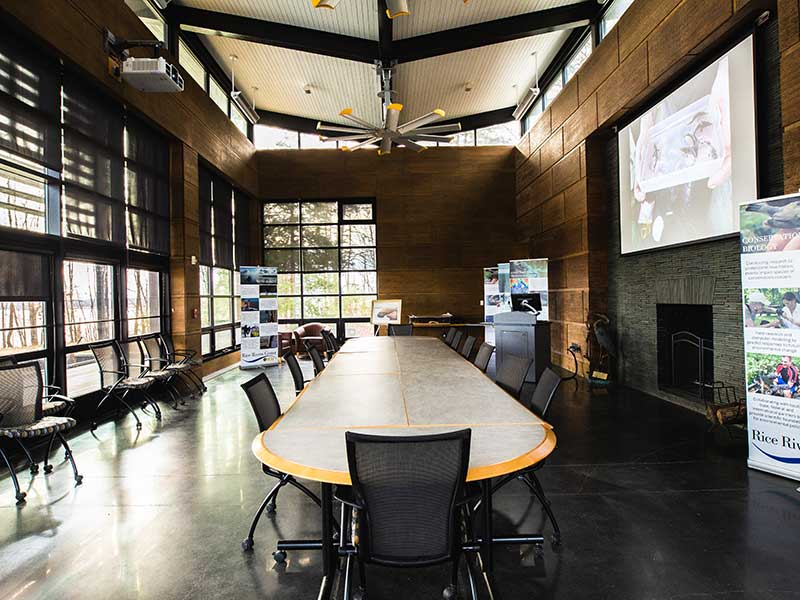 Outdoor Patio
An outdoor space that doubles as the main entrance to the conference room provides views of the James River. The patio can be used as additional meeting space, or a place for approved caterers to set up for al fresco dining.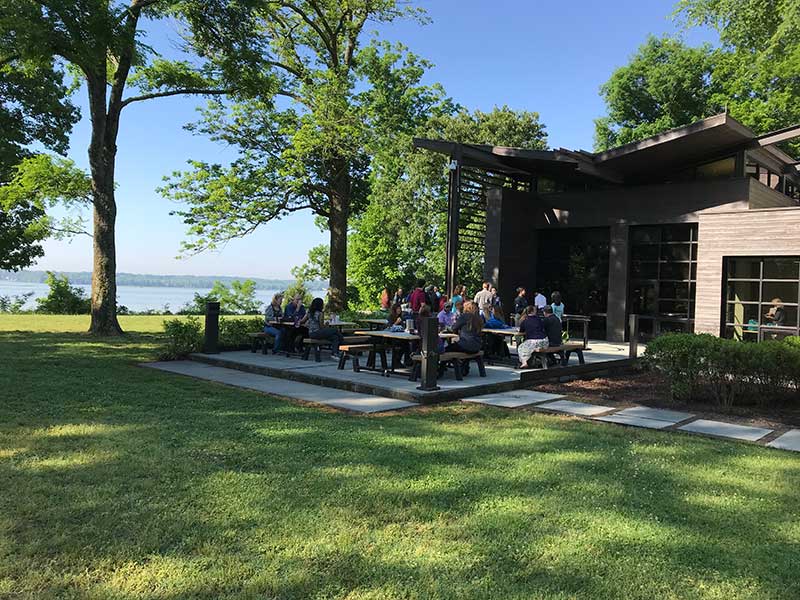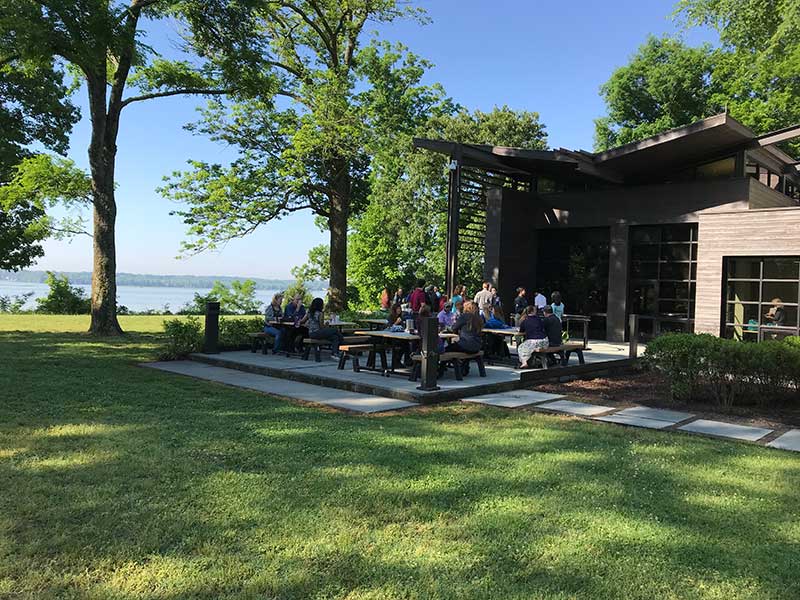 Veranda
Additional outdoor space can be accessed from the patio, or through the doors in the conference room.
Wetlabs
Two wetlabs may be reserved.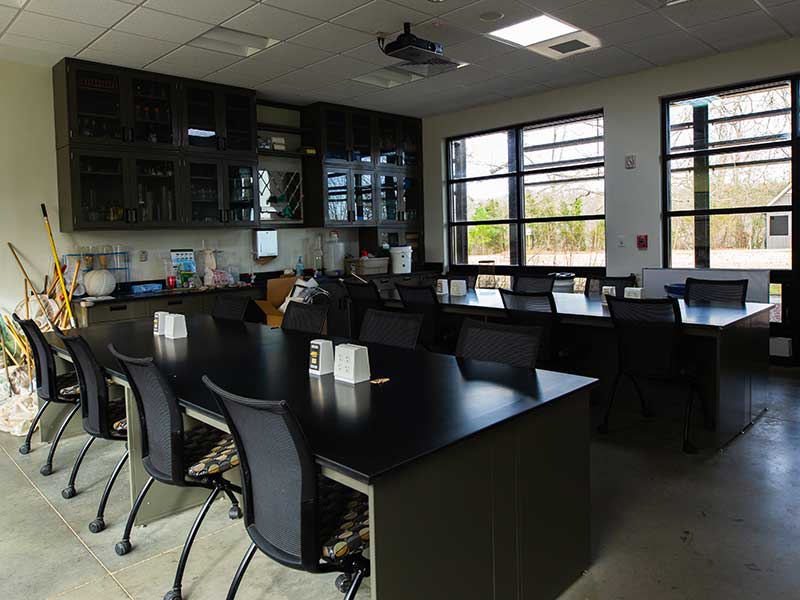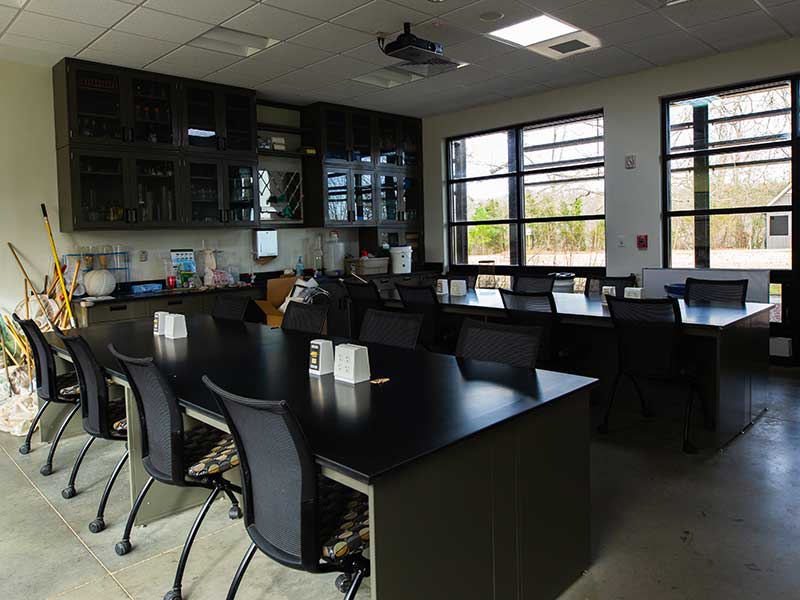 Parking
Up to 75 cars can park in existing spaces and designated areas.