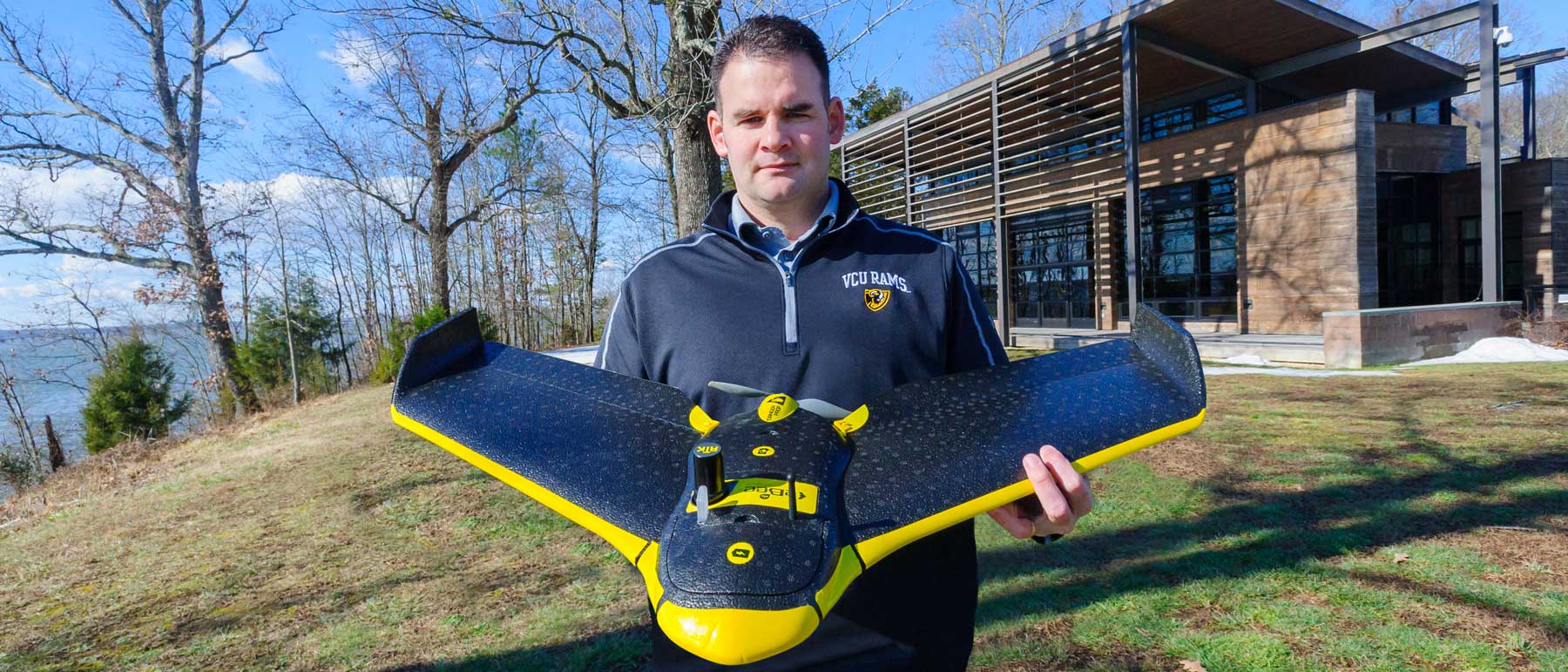 Emerging Technologies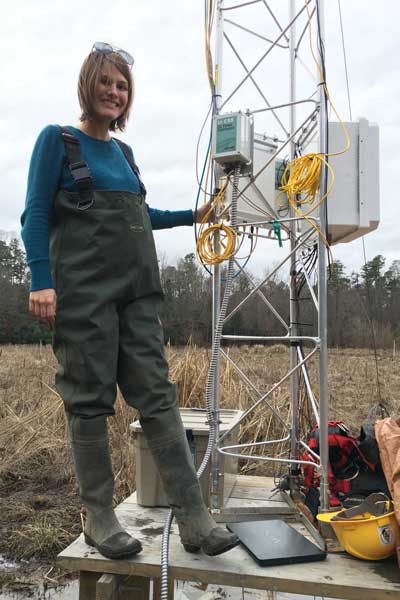 Technologies used at the Rice Rivers Center to advance wetland science include multispectral remote sensing and high-resolution digital modeling, applications of drones and real-time GPS, and a 'carbon flux' tower that accurately measures carbon, water and energy exchanges between the atmosphere and our restoring wetland.
One thing that makes the VCU Rice Rivers Center's flux tower especially important is its unique location in a restored freshwater tidal wetland, an underrepresented ecosystem in the global network of towers measuring carbon sequestration and methane emissions. In other words, not much is known yet about this ecosystem's ability to sequester — or perhaps emit — greenhouse gases. That information will be forthcoming as our equipment generates this critical data.
Courses taught in partnership with VCUs Center for Environmental Studies and Department of Biology train undergraduate and graduate students in these emerging technologies.