Beyond Sustainability: Climate Justice Charrette begins February 15
Feb. 2, 2023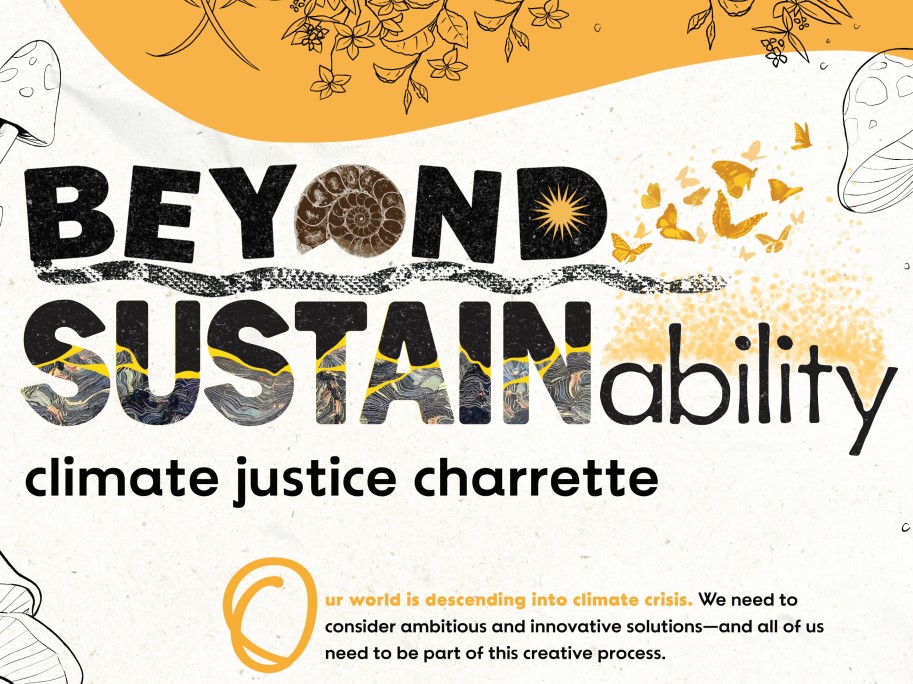 Creative, ambitious and innovative solutions are being sought for the upcoming sustainability climate justice charrette.
Beginning on February 15 and over the course of two weeks, students on their own or as part of a team are invited to participate in a structured process to develop, plan and contextualize a proposal for transformations that takes us "beyond sustainability" by mapping out ambitious ideas that address the systemic roots of our unsustainability problems, on campus and in our world more broadly. The goals is to move VCU towards a regenerative community, through:
Product, Technology and Materials innovation
Policy and Planning Transformation
Businesses, Cooperatives and Mutual Aid
Organizing and Movement Building
Storytelling, Art Activations and Design Futuring
Schedule:
Opening session: February 15th, 5:30-1:30 p.m.
Mid-process session: February 22nd, 5:30-1:30 p.m.
Closing session and celebration: March 1st, 5:30-1:30 p.m.
Where:
Academic Learning Commons (1000 Floyd Ave), Room 1102 and 1st Floor Lobby
Hosted by the Beyond Sustainability Collective and the Environmental Humanities Lab at the Humanities Research Center.
For more information, contact gettingwarmer@vcu.edu
To learn more and to register, visit the Humanities Research Center events page.